SriSAAS is a Top Ecommerce Development Company in Hyderabad, India. We power online stores for Local and Global Businesses serving an international customer base.
In the last few years , we have seen the Ecommerce Space in India go through a major change. Today many professionals and small business owners are able to start out in the Ecommerce Space without any need of Huge Capital investment to get their business off the ground.
The mobile penetration and the accelerating Internet usage in the last few years has brought about a mix of professionals – consultants, traders, trainers, educators etc – to start innovative businesses without the need of physical infrastructure, space etc
This has led to the Digital Marketplace becoming a battleground of sorts and creating a successful eCommerce Business Online today has become more challenging than before.
We help entrepreneurs and small business owners by helping them start their Ecommmerce journey and help them along the way to scale their business to new heights.
*Ecommerce Business Opportunities* for Business Owners in Hyderabad
With Expert Support there are many new Opportunities to explore in the Ecommerce Space.
Indian businesses and startups are creating innovative new Ecommerce models that cater to both the domestic and the international markets with *Custom Ecommerce App Development* Services.
Small businesses are making the move to *Online Stores* to capture new customer base in the new digital marketplace.
Many new *Ecommerce DTC brands* are being launched that are leveraging the power of Digital Marketing to create new markets for their products.
Local and International *Ecommerce Dropshipping Stores* combined with the right Digital Marketing channels are another good Ecommerce business Opportunity.
*You can read Details of Ecommerce Business Opportunities here.*
Ecommerce Marketing Services in Hyderabad
Getting an Ecommerce Business like an Online store launched is the easy part. Running a successful Ecommerce store require a wide range of skills to generate recurring sales. Primary among them is the right approach towards marketing to promote your Online Store.
*Ecommmerce SEO* : SEO for Ecommerce Websites, specially requested for Online Stores. If you are running an Ecommerce Online Store then you know that Organic Traffic from Serach Engines is of utmost importance for your Business. *Check details of our Ecommerce SEO Services here*.
*Ecommerce PPC Ads Management* : We Manage PPC Ads on Google, Facebook and Native Platforms for your Ecommerce Online Stores. Our Expertise is in Mangaing and Optimizing your Ad Campaigns on various platforms to give you optimal Returns on your Ad Spend. *Check details of our Ecommerce PPC Ads Management here.
*Ecommece Conversion Rate Optimization* : The money spent on Ads or SEO for your Ecommerce store is useful only when your store can convert visitors to sales. We are experts in Optimizing the conversion of Traffic into Measurable parameters like Add to Carts and Sales. If you are already running an Ecommerce Online Store and wish to get better returns from your store then * our ecommerce Conversion Optimization Services will help you increase sales from your online store*
*Ecommece Website Speed Optimization* : Your Online Store loses sales for every second of delay in page load. Most Ecommerce websites tend to be bloated and clunky, moreover they don't meet the general guidlines from Search Engines that can help them rank Organically. Read Details of how our Ecommerce Website Speed Optimization for various Ecommerce Platforms will help speed up your Website!
Other Ecommerce Development Services that we provide
Let's be clear that different Ecommerce Clients depending on the nature of their business have a variety of Ecommerce Website and App related requirements. We have listed a range of Ecommerce Services that we provide to our Hyderabad and International clientele.
Let's Help Grow your Ecommerce Business!
Engage Professional expertise for your business, discuss your business requirements with us!
Speak with us. Give us a call on +91 40 66626266.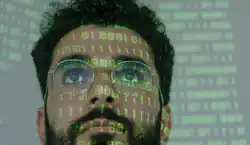 Ecommerce Developers
Our Expert Ecommerce Developers help you create Websites and Apps that deliver Customer Exprience, Engage Audience and Boost Sales. Your Ecommerce Website is backed by a Solid Business strategy and modern technology.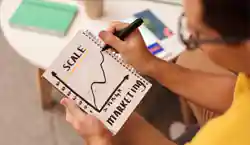 Conversion Optimization
We help with the ecommerce conversion optimization of your website by making incremental improvements.
The process of conversion optimization results in increasing the number of add to carts, sales and higher revenue over time.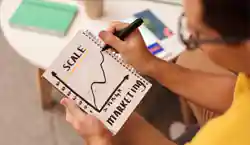 Ecommerce SEO
We optimize your website to make your Online Store gain visibility on the Search Engines. Resulting in more people finding the products that you sell by ranking more products as high as possible. In the long term organic ranking gives better ROI than Paid Ads for SEO.
Let's help Grow your Ecommerce Business.
Drop us a mail here.
SriSAAS - Professional Ecommerce Development Company in Hyderabad, India
Ecommerce Services that we offer
Work with High Performance Ecommerce Experts that Deliver Results Call us on +91 40 66626266.