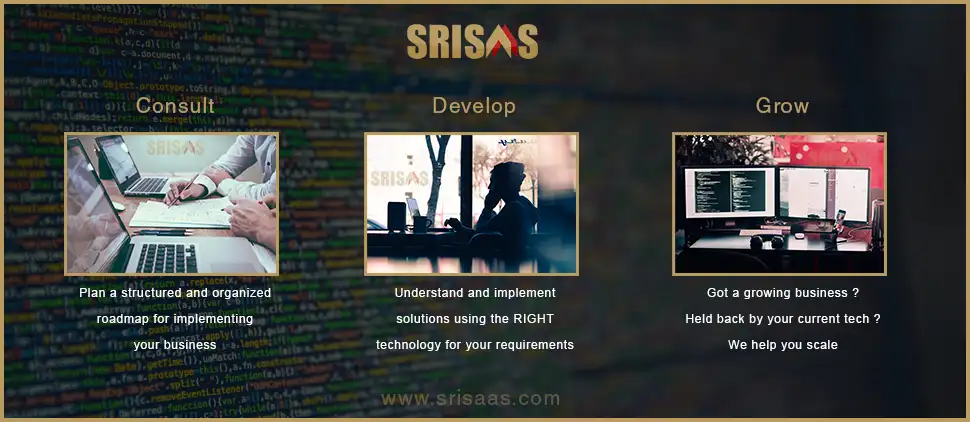 Dynamic web apps offer a wider range of possibilities as they permit applications that can display custom data in real-time based on the user' requirement. Some examples can be creating content, performing search, posting comments, liking posts or sharing on social media.
You can consider many user generated content sites like Classifieds, Blogging Sites, Social Networks, Dating and Matrimony Sites etc
We can also create Custom Web Based Business Applications like B2B, B2C applications and SaaS Application.
Custom Web Apps can use background logic to generate several pages. They can be used to build Highly secure web portals, online stores, and enterprise apps.
Web Applications are Availabile across devices :
Web applications can be Responsive and thus be accessed through a Web browser.So they can be used on Desktops, tablets and mobile phones usign a Web Browser.
Web Apps have Lower Development Cost:
Web app development can be a first step before building a Mobile App Development project.Web apps are generally cheaper to develop compared to a Mobile App and can work on all devices.
Web Apps can be easily Integrated with other systems:
You can connect your Web Application Development using integrations with other programs API. It is much easier to do and deploy to all users compared to say desktop applications.
Web Apps offer Easier maintenance and Deployment:
Whenever you make updates or redesigns, It can be directly applied on the Application on the hosting server and it will become available anywhere. There's no need to update like mobile applications for every version on App store and Play store.
Let's create the right App for your needs. Discuss your Requirements with us, Give us a call on +91 40 66626266.
Web Portals
Web Portals Development + Custom Developed Websites – Developed in India
Developing Dynamic Web Portals for Variety of uses.
In this dynamic world, things are changing very fast. Hence it becomes necessary to change the information on your website from time to time. We provide a simple user interface to clients whereby some of the web pages are created dynamically by the clients. This means you have full control on the content of the page and you can change any content at any time and as many times in a day. This type of website is interactive and will be useful to the people who want to update their information daily to provide information to the world. You can promote your products or services online every day.
Extensive Dynamic Website Development Experience
Web Portals Development + Custom Developed Websites:
And Many More
We develop multi device and multi platform Web applications.
Solutions are provided as per client's requirements and budget.
Speak with us. Give us a call on +91 40 66626266.
Web Portals and Dynamic Web Development Experts
For more infromation fill the form below


SriSAAS - Professional Web Development Company in Hyderabad, India
Web Development Services that we offer
Web Development - Recommended Reading
If you want a High Performance Website that Delivers Results Call us on +91 40 66626266.