At SriSAAS, we've been designing and developing websites since 2008. Initially for the Hyderabad ( India ) market, and now for a global clientele spanning USA, UK, Canada and the GCC.
We believe in the power of the web to transform businesses and also transform lives. We have been an advocate of the open web and ability of individuals and organizations to create a meaningful impact online. We support our clients and associates in their journey to take their message to a global audience. To us this has been one of the most fulfilling aspects of our work.
Our journey began when, during the course of our prior venture, we came across many professionals and aspiring small business owners who were hesitant to start out worrying about the intense capital investment required to get their business ideas off the ground. We started with a challenge that we could help most ideas – consultants, traders, trainers, educators etc – take wings without the usual trappings of physical infrastructure, space etc by helping them start their journey online. It was a bit radical in the late 2000's but we had a great beginning as lot of our initial clients went on to start businesses and referred us to their friends and family. And thus, began our journey.
Today we are continuing our work of designing and developing websites and apps for both startups and established businesses. With a focus on helping businesses save time and resources by helping them take their business processes online. In the near future, we are working on delivering solutions based on technologies like AI, Blockchain and AR / VR. We believe with these technologies we can help our clients change the entire paradigm of business, taking them way higher than the competition.
If you have been thinking of ways to boost your business or refine processes using technology, don't hesitate to call us.
We love discussing ideas, and help you implement executionable strategies to reach your business goals.
Remember, a great many ideas haven't take wings only because someone has yet to take the first step.
Engage Professional expertise for your business, discuss your business requirements with us!
Let's help your Business Grow :
Call Us : 040 66626266
Agencies, Let's connect and join forces – Partner with us.
Embracing the future – We see the future of work ( already a reality in tech worldwide ) where we transcend the limitations of geographic boundaries and physical infrastructure to create a workforce based on a shared passion, vision and expertise.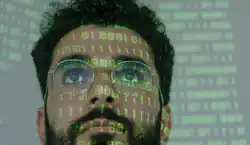 Technology Experts
Our team comprises of people in love with Technology. We thus implement the small things that go a long way in delivering the output that makes your websites shine. Web Design and Development is not just about what you see but also what happens behind the scenes.
More about our Web Design Services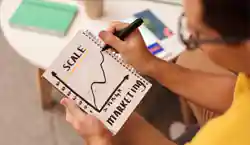 Digital Marketing Experts
Delivering successful Digital Marketing expertise requires an intricate understanding of a client's business. We guide you through planning and implementing the right strategy for taking your brand to the world.
Check out our Digital Marketing Services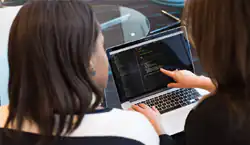 Expert Developers
Our Developers at SriSAAS work with the latest Web Development Technologies and the best new software development paradigms for Custom Software Development. We help convert your wonderful new idea or a set of business requirements that needs to be converted into an Application.
Check out our Web Developers in Hyderabad
We will love to hear from you.
Drop us a mail here.