Affordable Website Design / Development
Professional Responsive Websites for your business, ready in 2-3 days

We LOVE working with Small Businesses and Start Ups!
We understand your need to get to the market fast at lesser cost while not compromising on the essentials of a professional website. We have you covered!
We want to work WITH YOU as you build and grow your business, website is only the first step !
Great Value for Money : Affordable Small Business Websites!
You search for quality Affordable Websites ends here ! You found the top choice for Low Cost Websites designed and developed by an Indian web development Company.
Who should opt for Low Cost Small Business Websites ?
Our Affordable Website Design Services Package is for clients looking for a quality cheap and affordable website that can be launched at the earliest.
Ideally this has been the top website design package of choice for Small Startups, Non profits organizations / NGOs, Independent professionals, Consultants or Small Businesses operating locally. But our affordable website services are not restricted only to SMBs and SMEs, we have also created similar low cost websites for Corporate Companies and Enterprises that required a website to be launched within a couple of days.
Affordable Website : Online Presence for your Business
Get your 'BUSINESS' ONLINE, Without breaking the bank!
What are we offering in our low cost Affordable Website Package
We offer both both Static Websites and Dynamic websites under the affordable website package.
Under this package we offer a choice of quality ready made website designs with minor modifications of content and images intended to be launched in a matter of days.
Mobile Friendly, Responsive, and Standards compliant Quality Website Designs are shortlisted by us. The website designs are customized a bit depending on the client's business requirements and branding.
Check here for affordable Online Store ( eCommerce ) websites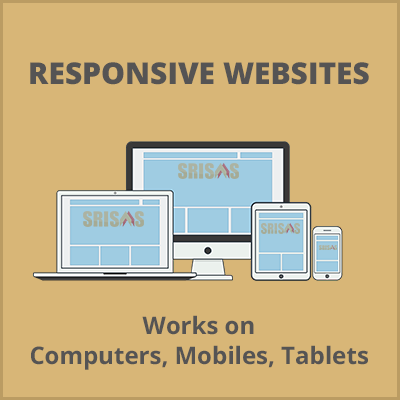 ---
What should you choose ? Low cost Static Website OR Affordable Dynamic Website ?
Static Websites
Quality Websites but without a Content Management System to make changes in content / images.
Cheaper than Dynamic
HTML 5, Responsive – Mobile Friendly
Basic Photo Slideshow
Contact Form to send visitor Enquiry by email
HTML 5, Responsive – Mobile Friendly
Social Media Integration – Facebook, Twitter etc
SEO Friendly Structure *NEW*
Dynamic Websites w/ CMS
Quality Websites powered by an Open Source Content Management System to make changes in content / images.
Costlier than Static, More Features
Powered by WORDPRESS CMS
HTML 5, Responsive – Mobile Friendly
Basic Photo Slideshow
Contact Form to send visitor enquiry by email
Change Text and Images on your Own !
Photo Gallery – 1
Option to have a Blog for your business
Social Media Integration – Facebook, Twitter etc
SEO Friendly Structure *NEW*
Read : Advantages of Dynamic Websites
Read : WordPress CMS Advantages
---
Affordable Websites : Quality Websites at the BEST VALUE!
Your 'BUSINESS' needs to be ONLINE, We set your Website for SUCCESS!
Responsive Websites, Latest Technologies, Robust Performance
Smartphone and Tablet Friendly Websites – All affordable websites we develop are Responsive Websites, with attractive functional design and meet quality standards.
Dynamic Websites w/ Content Management System ( WordPress )
Enquiry Form – Get Information submitted by visitors via email
Slider/Banner Animation – Changing Photos
Social Sharing Integration – Facebook, Twitter, Youtube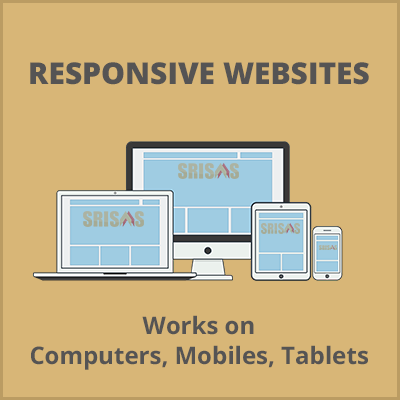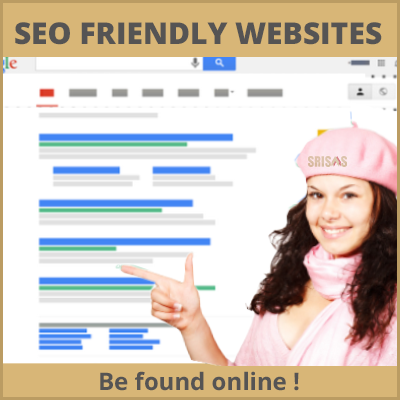 SEO Friendly Structure for Ranking
Our affordable websites are SEO friendly and follow Search Engine Guidelines to help your business rank higher. We ensure that your content is presented in a user friendly and search engine compatible manner.
FREE Addons Integration
Standard FREE Addons for your Website!
Google Analytics ( Website Viewers Count )
Google Webmaster + Google Search Engine Submission
Email Integration – Google Mail ( Paid Service ) or Zoho Mail ( 25 Free Email IDs)
FREE LIVE Chat Integration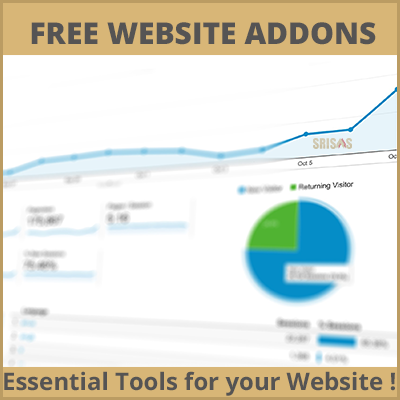 ---
FAQ – Frequently Asked Questions
Is the Affordable Website right for me ?
We make affordable websites for businesses and organizations that are starting out OR need basic websites for their needs and are not looking to invest a LOT immediately on a website.
If you require a customized website design, with creative design and expert inputs you should opt for our Premium Creative Website Package.
Are your affordable websites the lowest price website that I can get ?
While we try to provide quality affordable websites at a low cost we DO NOT aim to provide the cheapest websites.We want to work with business and organizations serious about their business.
From our experience most serious clients understand the value of going for a professional website. Unless someone is a bargain hunting looking only for the cheapest possible website the price should work.
Read These articles if you want to make a decision based on the lowest price:
The Lowest Price.
Website Price comparison Mistakes.
What do you offer beyond the package details ?
Most clients, who want to build a decent website that reflects their business image, find our service to their expectations. We will surely meet your needs if you are looking for professional work, honest insights and want to have a long term association with us as your Digital Media team.
Do I need a Website Maintenance Subscription ?
You can yourself make content updates on Dynamic Websites using the Content Management System.
For Static Websites we charge on per change basis
You can also subscribe to our OPTIONAL Monthly Website Maintenance Plan ( Click to view Details ) if you require regular updates.
What value due you add to my business ?
You want the benefit of working with someone who understands business, technology and can provide advice beyond a website – Discuss with us.
Check our Consulting Service for Businesses and StartUps
Speak with us. Pick up the phone and give us a call.
I want a Customized Website with Creative design, extra features etc Price is NOT a concern.
We love to help our clients bring their vision to the web. If you are looking for customized Creative design, unique features then you are at the right place!
For that custom Website with our expert inputs you should opt for our Premium Creative Website Package.
---



---